Junior Programs
2020 Beginner Golf Academy
Age: 5-8 years
Beginner Academy is designed for beginner golfers that have been briefly introduced to golf or show interest in the sport. This academy is perfect for students 5-8 years old. The week long clinic will introduce your child to the wonderful game of golf, teach them the basics of chipping, pitching, putting and driving and take them on the course for what could be their first true golf experience. The clinic will utilize SNAG (Starting New At Golf) equipment so they do not need their own clubs. Class sizes are limited to 12 golfers. Due to the age and skill level of these students there is a 3 to 1 teaching ratio. Beginner Academy is led by Judd Cornell and meets on Mondays for 45 minutes on the range.

Academies Offered
Session A: June - 9am FULL
(June 1, 8, 15 and 22 - rain make-up June 29)
Session B: June - 10am FULL
(June 1, 8, 15 and 22 rain make-up June 29)
Session C: July - 9am FULL
(July 6, 13, 20 and 27 - rain make-up August 3)
Session D: July - 10am FULL
(July 6, 13, 20 and 27 - rain make-up August 3)
Investment $100
$85 for 2nd clinic
(includes a non-refundable $75 to hold your place in class)

Registration FULL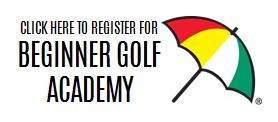 2020 Junior Golf Academy
Age: 7-11 years
Junior Golf Academy is intended for beginning and intermediate level golfers that have already been introduced to the game of golf and have mastered the principles taught in Beginner Golf Academy. Perfect for children between the ages 7-12 years old that are interested in golf and are wanting to learn more. This week long clinic will consist of three days of instruction on the range and one play day on the course. Class sizes will be limited to 12 students (6 to 1 ratio). Junior Academy is led by Judd Cornell and meets each day for 50 minutes on the range.

Academies Offered
Session A: June 2 - 5 9am FULL
Session B: June 2 - 5 10am FULL
Session C: June 9 - 12 9am FULL
Session D: June 9 - 12 10am FULL
Session E: June Thursday Evenings - 5:30pm FULL
(June 4, 11, 18 and 25 - rain make up July 2)
Session F: July 7-10 9am still have open spots
Session G: July 7-10 10am still have open spots
Session H: July Thursday Evenings - 5:30pm still have open spots
(July 9, 16, 23 and 30 - rain make-up August 6)
Investment $100
$85 for each additional clinic
(includes a non-refundable $75 to hold your place in class)

Registration Will Begin February 1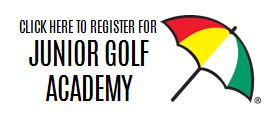 2020 Advanced Golf Academy
Ages: 12-18 years
Advanced Academy was designed for the older more advanced golfer. A student signing up for Advanced Academy must be able to play a full nine holes on their own. Each week students will work with the Pros on different aspects of their golf game and gearing up for the "Big Match". The Big Match takes place the last Tuesday of the academy. Each instructor will choose players to be on his team and coaches and players will battle for the title of Advanced Academy Champs. This academy will be instructed by Judd Cornell, Don Germer, Tim Halpine and Tyler Lane and meets at the range for 60 minutes. The first 16 advanced students will be accepted into the academy.

Academy Offering
Tuesdays from 8-9 am
June 9 - July 21
(June 9, 16, 23, 30 July 7, 14, 21-The Big Match)
Schedule
- week 1- Putting and reading the green
- week 2- Chipping
- week 3- Pitching
- week 4- Bunker Play
- week 5- Iron Game
- week 6- Long Game
- week 7- THE BIG MATCH (NEW this year a 9 Hole Match)

Investment $225
(includes a non-refundable $75 to hold your place in class)
2020 Team Golf- The Players Club Fighting Bucks

Team Golf is a "little league" approach to golf. It features a fun atmosphere for junior golfers 7 - 13 years of age and under that can walk and carry their own clubs while still gaining experience in a competitive format. Team golf offers an introduction to tournament play through 9-hole team competitions. TEAM GOLF will serve as a fun, social and less stressful approach to tournament golf providing juniors with knowledge and skills that encourage long term youth development and a lifetime of golf enjoyment. Team Golf is for intermediate and advanced level golfers who have mastered our Junior Golf Academy. If you question whether your child is ready for Team Golf please reach out to Tim at thalpine@playersclubomaha.com.

The Fighting Bucks practice on Wednesday from 11:30-12:30 or 12:30-1:30pm. There are 8 matches around the Metro area that the team will participate in. Each team member will get the opportunity to play in at least three events. There is a $20 fee per match that each team member plays in.
Includes
Unifrom: Short/Skirt, Polo and Hat
Weekly Practice
Opportunity to compete in at least 3 matches
9-Hole NGJT Membership

Schedule
Practices will be held Wednesdays at 11:30 & 12:30 starting May 27th
A schedule for matches will come out once the roster is full.

Investment $275
($125 non-refundable to hold your child's spot on the team)

Registration- FULL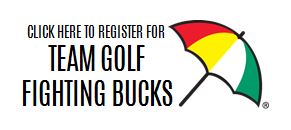 2020 Golf Camps
Tournament Prep Camp
Ages: 10-18
Tournament Prep Camp is a three day camp for players who are playing in junior golf tournaments, playing at the high school level or has interest in doing so in the future. The camp will emphasize course management, mental conditioning, practicing correctly, short game and competition with the end goal of overall game improvement and preparing to compete. This camp will be led by Judd Cornell and meets on the range for 60 minutes.
Camp Offering
June 16, 17 and 18 9am still have open spots

Investment $85
(includes a $50 non-refundable deposit to hold your child's spot)

Skill & Drills Camp
Ages: 8-14 years
Drills and Skills will offer your golfer fun practice stations that will strengthen their skills on the range. Honing in on their driving, chipping and putting skills and working hard to perfect them. Open to any junior golfer that has attended Junior Academy, Advanced Academy or Team Golf in 2020. This camp is led by Judd Cornell and meets each day at the range for 60 minutes.

Camp Offering
June 16, 17 and 18 10am

Investment $75
(includes a $50 non-refundable deposit to hold your child's spot)

Registration- Will begin February 1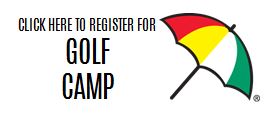 2019 Swim Lessons Presented By Swimtastic
We are proud to announce that we will once again be teaming up with Swimtastic for all of our swim lessons again this year. Swim lessons are offered in two-week sessions, Monday through Thursday (8 classes) with Fridays reserved for make-up rain days. Specific classes will depend on the number of students signed up with each session. Each class must have at least three students in order for the class to take place with a maximum of four children (2 years maximum of 3 students).
Sessions offered
Session A - June 1 - 11 9:45-10:15am CANCELLED
Session B - June 1 - 11 10:15-10:45am CANCELLED
Session C - June 15 - 25 9:45-10:15am - FULL
Session D - June 15 - 25 10:15-10:45am - FULL

Session E - July 6 - 16 9:45-10:15am - 4 spots left
Session F - July 6 -16 10:15-10:45am - 2 spots left

Investment $110
(includes a non-refundable $75 to hold your place in class)

Registration will begin February 1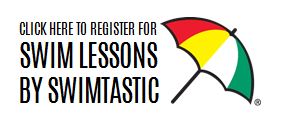 2020 Swim PRE-Team- New for 2020
Ages 5-9
We are so excited to now be offering a PRE-TEAM swim program. This program is designed to be a feeder program to our Swim Team. If your child can swim the length of the pool alone but needs some help perfecting their strokes, learning to dive of the blocks and just needs a little bit of confidence in the water before they are ready to join our team this programs is perfect for them.
Pre-Team Practices
Tuesday/Thursday 9:15- 9:45am
Updated Dates:
June 16 & 18
June 23 & 25
July 7 & 9
July 14 & 16
Includes
7 Organized Practices
1 Mini Swim Meet
Swim Cap
Pre-Team T-Shirt
Investment $100 FULL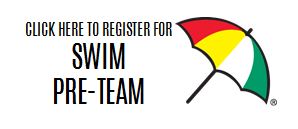 2020 Swim Team- Fear the Deer
Swim Team Philosophy
The goal of our Swim Team is to teach the basic swim strokes and enable kids to participate in a wide variety of events throughout the year. All children with have the opportunity to swim in individual meets. We will however switch to a competitive format for the Prelims and Finals portion of the season. The swimmers with the best qualifying times will compete in Prelims and Finals.

Other
It is incredibly important for our coaches to know if for some reason your child can not attend a meet to ensure proper scheduling for a winning season. If one child misses a relay we often are not allowed to substitute new swimmers at the point the team is disqualified.
2020 TPC Kid's Camp
Camp will take place Tuesday, July 28 through Thursday, July 30 from 9-2pm. We are lucky here at The Players Club that our General Manager, Tim Halpine, heads our camp. There are not a lot of clubs around (if any) that can say that. We also hand pick employees that love children and are creative, super fun and know how to make everyone feel included and have a great time. Lunch and snacks are included each day as well as a camp t-shirt. TPC Kids Camp is for children 4-12 years of age.

Details
The theme of camp this year will be The TPC Olympics. All children participating in camp will receive a team t-shirt on the first day of camp. That shirt is to be worn everyday of camp. Drop off and pick will happen in the main dining room of the clubhouse. On the final day of camp we will have a performance and awards ceremony starting at 1:30pm. All parents are invited to join us!

Investment
$125
(includes a non-refundable $75 to hold your place in camp)

Registration will begin February 1